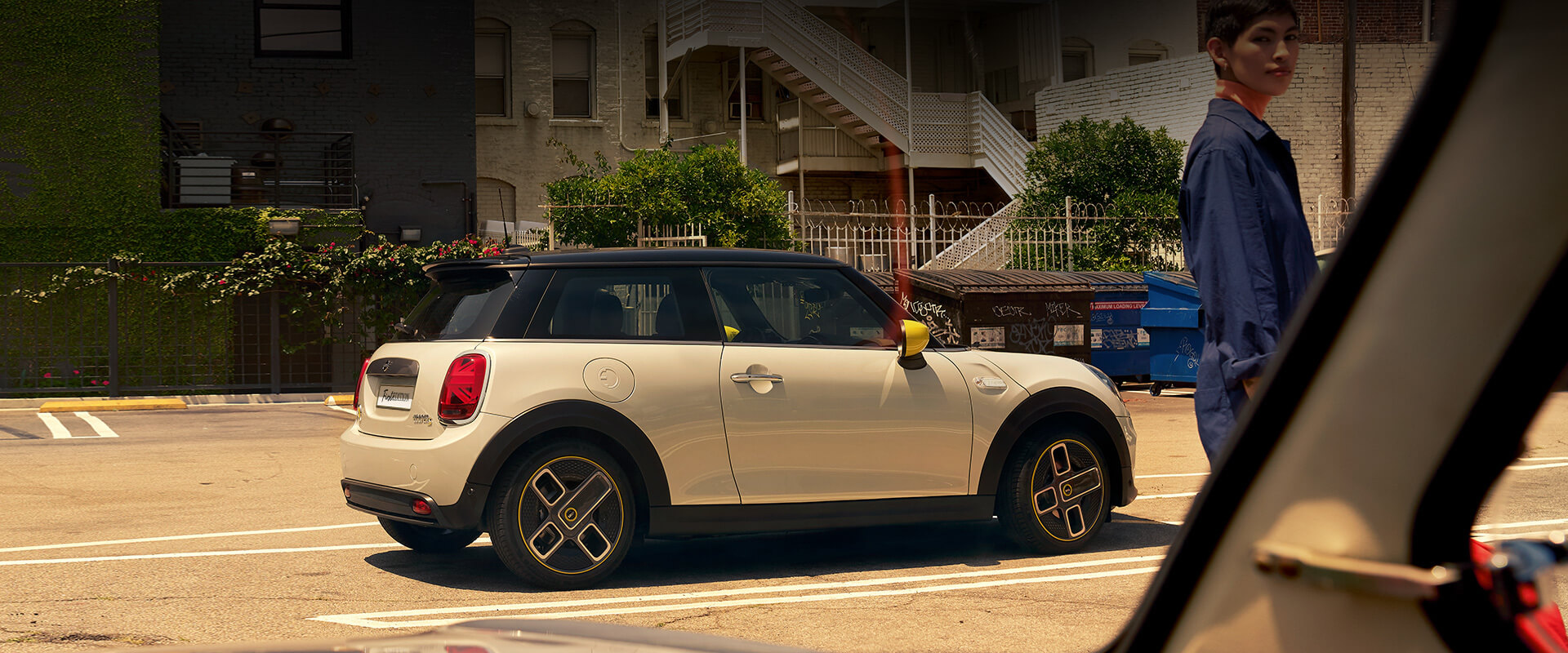 CHARGED WITH PASSION.
MINI COOPER SE 3 DOOR HIGHLIGHTS.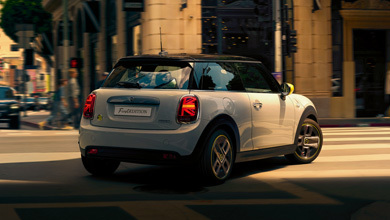 GO-KART HANDLING, ELECTRIFIED.
Make no mistake about it: The MINI Cooper SE 3 door boasts the same corner-carving agility that has been turning drivers onto MINI for generations. And because the High Voltage Lithium-Ion battery is positioned along the length of the vehicle floor, its centre of gravity is even lower than petrol-powered MINIs, meaning enhanced stability around every bend and more fun at every turn.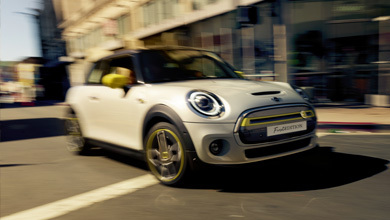 ACCELERATE IN AN INSTANT.
Thanks to its all-electric motor, the MINI Cooper SE 3 door delivers instant torque. Think of it like flipping on a light switch – instant electricity. With the capability to reach 60 km/h in an electrifying 3.9 seconds, you'll have no issues getting ahead of the charge once the light turns green.
EASY CHARGING. EASY GOING.
The MINI Cooper SE 3 door comes equipped with a Level 1 charging cable for simple home charging in a standard 110v outlet as well as a Level 2 charging cable capable of plugging into a 240v outlet for 3 times faster charging (0-80% in 8 hrs). On the go, you can find Public Charging Stations in the Navigation system and plug into a DC Fast Charger for a 0-80% charge in just 35 minutes!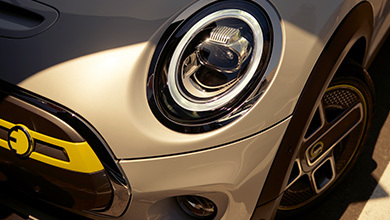 ICONIC MEETS ELECTRIC.
While the MINI Cooper SE 3 door retains a distinctly MINI aesthetic, accents in "Energetic Yellow" and unique badging give it a style that's all its own. The front grille is enclosed to optimize aerodynamics and new alloy wheel designs add a futuristic look and feel. The charging port is found behind the same "fuel filler door" as its petrol brother.
DON'T JUST TAKE OUR WORD FOR IT.
PRESS & REVIEWS.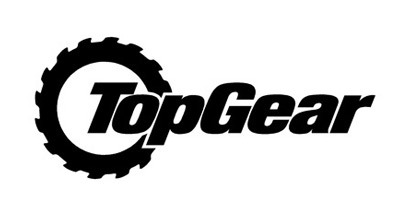 "It's tangibly a MINI, which is great, and will no doubt benefit from the fact no other affordable, electric car handles particularly well."
- Top Gear